Office of the Federal Defender
_________________________________________________________________________________________________________________________________
Copyright © 2023

Federal Defenders Office - District of Minnesota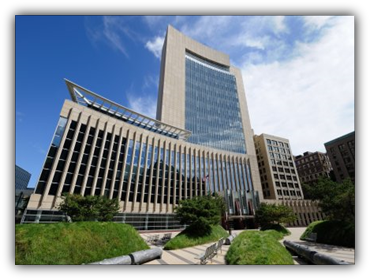 The Office of the Federal Defender for the District of Minnesota is authorized under Title 18 U.S.C.
§3006A, the Criminal Justice Act, to provide legal representation to persons financially unable to afford counsel in federal criminal and related proceedings. The types of federal offenses prosecuted in this district are many, including offenses involving fraud, guns, computers, violent crime, controlled substances, terrorism and immigration.

The Court determines whether an individual is eligible for court appointed counsel. If the person is eligible, the Federal Defender is appointed to represent them. The Federal Defender then assigns an attorney from the Office of the Federal Defender to represent the client, or assigns a private attorney (a member of the Criminal Justice Act conflicts panel) to represent the client. All services are provided to the client free of charge, whether they are represented by a full time defender, or a CJA Attorney. These Services include counsel, investigative and necessary expert services.

The attorneys in the Office of the Federal Defender specialize in representing individuals charged with federal crimes. If the Court decides that you are unable to afford private counsel, we will represent you at no charge. Once appointed, we work only for you. Our sole resposibility and mission is to provide you with the best defense possible. Our defense team includes attorneys, investigators, research and computer specialists, legal assistants, assistant paralegals, and interns.
---
---